Shovels
Shovels
A shovel needs to be of sturdy construction, but well balanced with the correct 'feel'. The top quality shovels are forged with solid sockets. Open socket shovels are usually for lighter work. Variations of shovel blade shape, and method of construction (solid socket, open socket) and the type of handle (hardwood, strapped hardwood or tubular steel etc.) and the type of hilt (T or D shaped etc.) are shown below:
All-Steel Shovels
Both the head and shaft are constructed of steel either with a taper mouth or square mouth.

Specifically designed for digging trenches for cables.
Contractors' Shovels
The front of the mouth is rounded to a point and is heavily dished. Suitable for digging and for use where a flat bottomed trench is not required.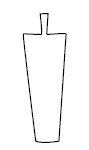 A long narrow blade makes this tool ideal for digging trenches in terms of width and depth. Useful for digging pipe and drain channels.
Specifically designed for clay digging or heavy work (grafting). With a dished rounded blade and rounded point it is suitable for removal of heavy materials.
Handle - Hilt
This is the handle fitted to the top of the shaft.
Handle - 'MYD' Hilt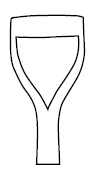 A metal 'Y' shaped hilt fitted with a hardwood grip.
Handle - 'PY' Hilt
Polypropylene 'D' or 'Y' shaped. Virtually unbreakable. Fitted to the shaft by a rivet. A key-way prevents turning.
Handle - 'T' Hilt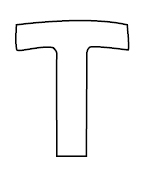 Usually of hardwood, fitted to the shaft by means of a tenon joint and secured with a hardwood dowel.
Handle - 'WYD' Hilt
The shaft is split down part of its length and the two parts are formed to a 'Y' shape with the 'Y' being closed with a hardwood cross bar.
Neck
Where the socket joins the blade.
Failed to find Class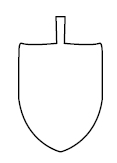 An ideal tool for shoveling gravel and other loose materials. The pointed blade gives easier penetration.
Shaft
The length of timber joining the hilt to the socket.
A tool for making holes for fence posts etc. It will make a hole of approximately 6in diameter. It is made by hinging together 2 small semi circular shovels also known as a Posthole Digger.
Socket
The tube of metal extending from the blade to receive the shaft.
Failed to find Class
The blade and socket in this type of shovel are forged in one piece enclosing the shaft end. This produces an extremely strong and long-lasting tool.
Square Mouth Shovels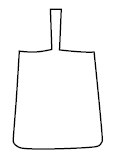 Available in various sizes, the most popular being 000,0 and 2. A general-purpose contractors shovel designed for shovelling out and refilling trenches, mixing concrete and moving Tarmac.
Failed to find Class
Not solid forged, but stamped from sheet steel, this gives a very light tool. Open socket can be seen at the reverse of the blade where the end of the shaft is exposed. Sometimes called a lorry shovel.
Strapped Shovels
The socket in this design is extended into two metal strips which enclose and are rivetted to the wooden shaft. This gives immense strength and rigidity to the shaft.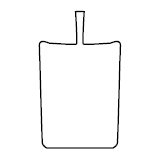 A general-purpose shovel with tapered blade traditionally popular in the Midlands. Designed for shovelling Tarmac, mixing concrete and clearing and refilling trenches.
West Country Round Mouth Shovels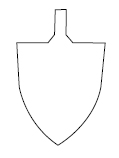 A long handled shovel for general use in sand, shingle or gravel. The head is hardened and tempered to enable use as a digging tool. Originally designed for the West Country and Wales.