Link2Home

Smart Home
More and more of us are looking to make our homes and offices that bit smarter. But that doesn't have to mean complicated costly technology. For us, it means taking the electrical products we use every day and improving them to make your home or office more comfortable, convenient and secure.
At Link2Home, we make products that are attractive, helpful, and easy to use and our app enhances this experience.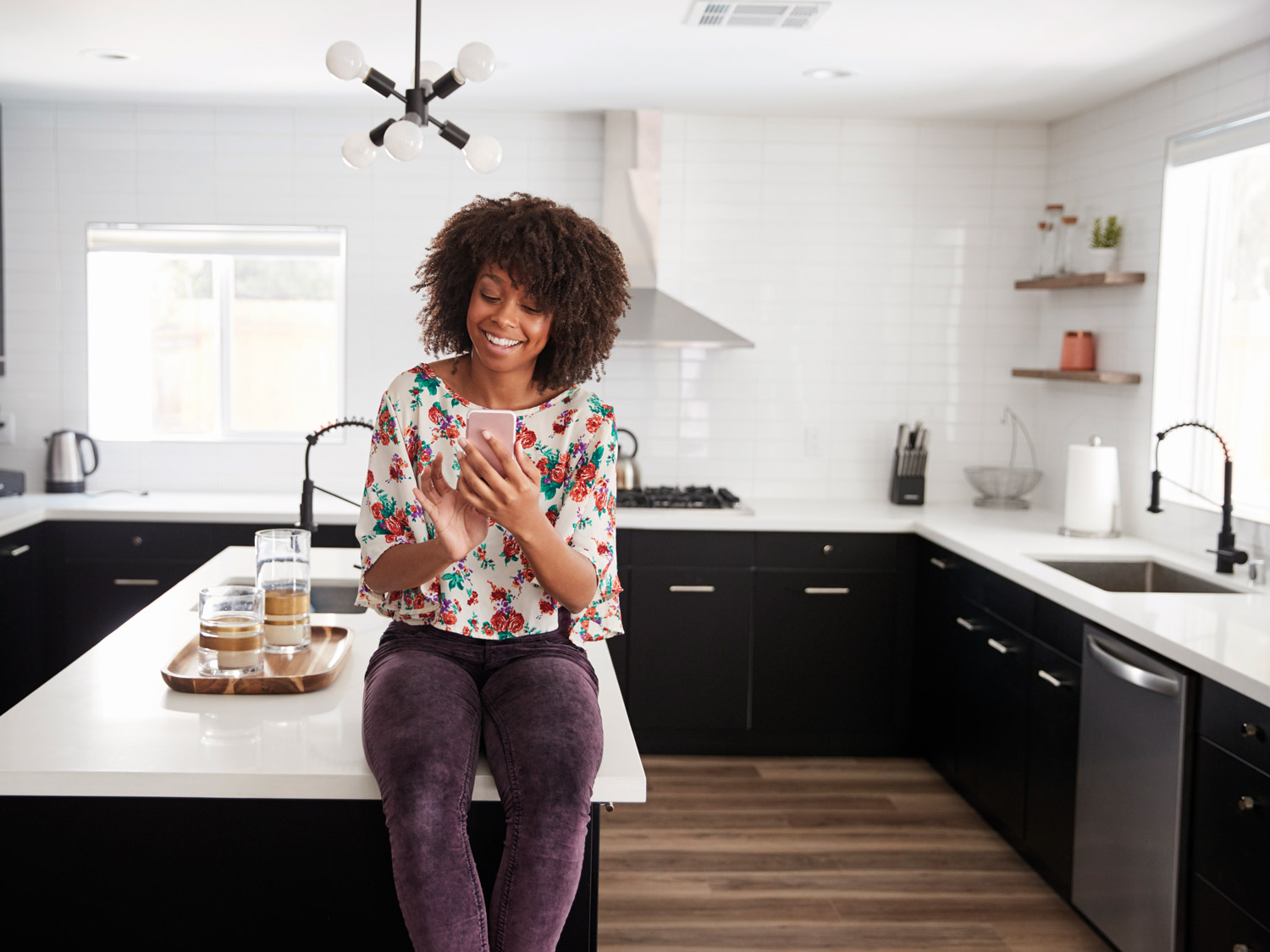 What if all the devices in your home could connect to the Internet? Not just your smartphone or tablet but everything: speakers, lights, doorbells, cameras, sockets, window blinds, appliances, heating, alarms, you name it. And what if all those devices could all communicate, send you information and take commands all under one application. It's not science fiction: it's the Link2Home solution and it's becoming a key component in home automation and smart homes.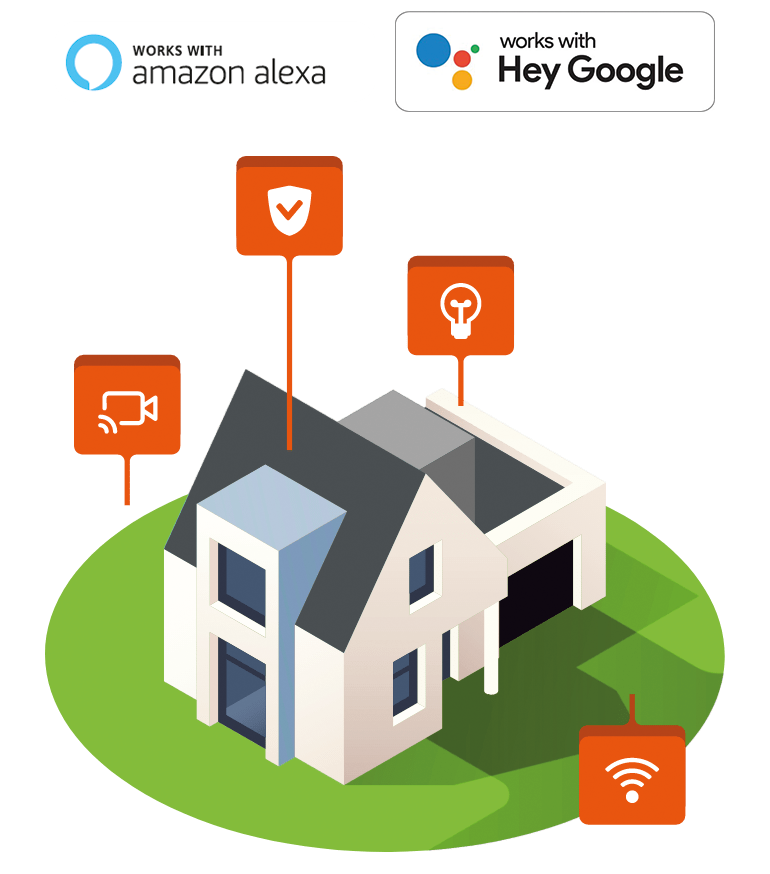 Control your Link2Home devices, switch electrical sockets on and off, see inside and outside of your home with our cameras, control your environment with our lights and receive alerts from our doorbells and never miss a visitor. Receive notifications on your phone or tablet whenever motion is detected from an applicable device.
All of our smart devices are fully integrated with Amazon Alexa and Hey Google smart skills. This means that you can link our devices to your existing or new smart speaker and also access our camera devices on your Amazon Echo Show or Google Home device including Google Chromecast.
The Link2Home Pro App
Smart Home is not just about turning your lights on and off through an application, a truly smart home's focus is on home automation. Home automation does exactly what it says: it is the ability to automate things around the home or office at the push of a button, voice command, or better yet automatically. This is where Link2Home's focus lies in bringing everything together under a one app solution and enabling smart automation without serious investment of time and money.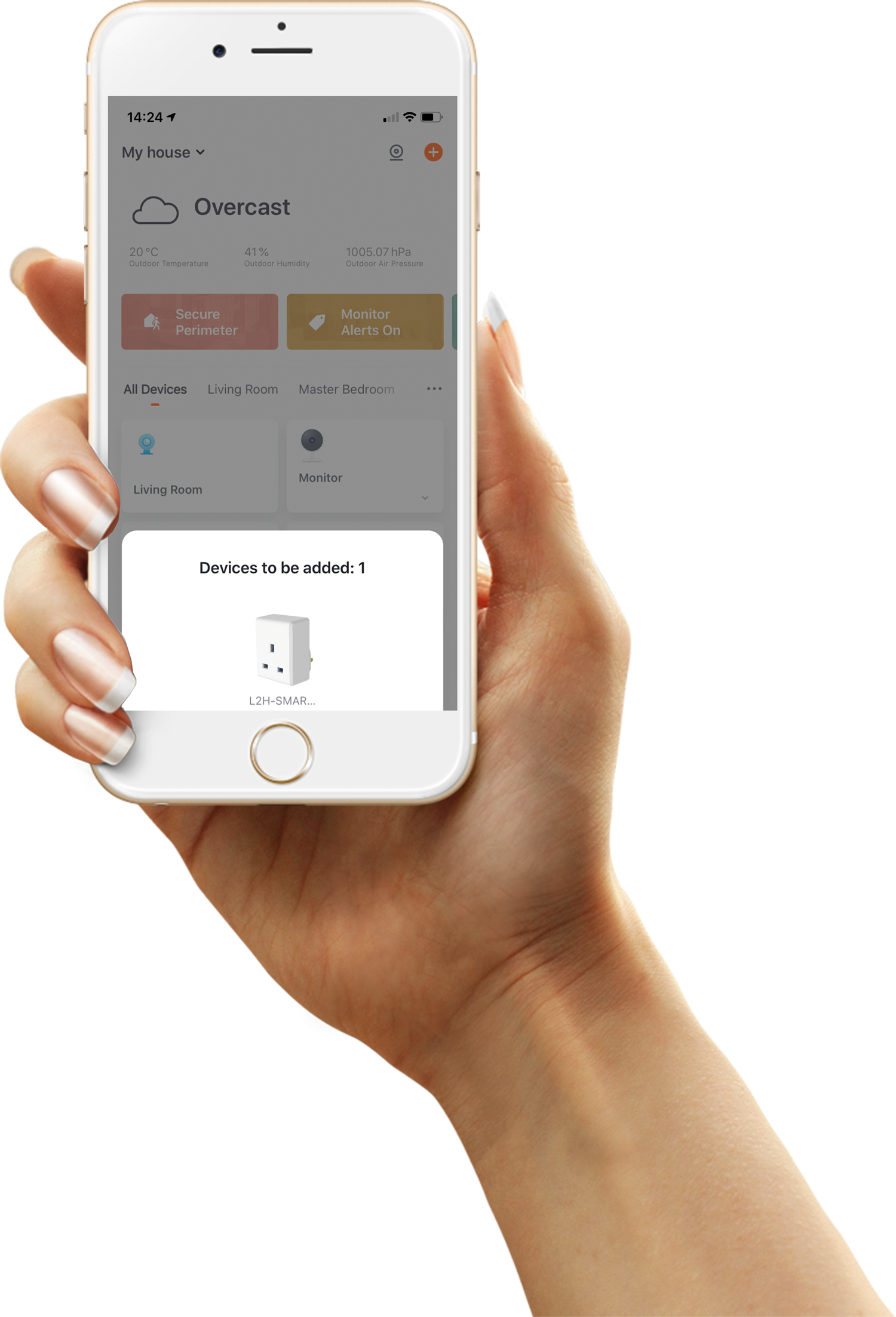 Easy Set Up
Set up is easy and possible in as little as 10 seconds using the below set up methods:
Our plugs and lamps incorporate both Wireless and BLE connectivity, which means when you open the app the device will pop up without any button press needed. All you need to do is add and confirm your wireless password and the device is added.
Using the manual mode (recommended) for video devices, set up takes around 30 seconds with easy to follow on-screen instructions. You can use the Auto Scan feature to scan your network for new devices without manual intervention but note this setup mode can take up to 2 minutes.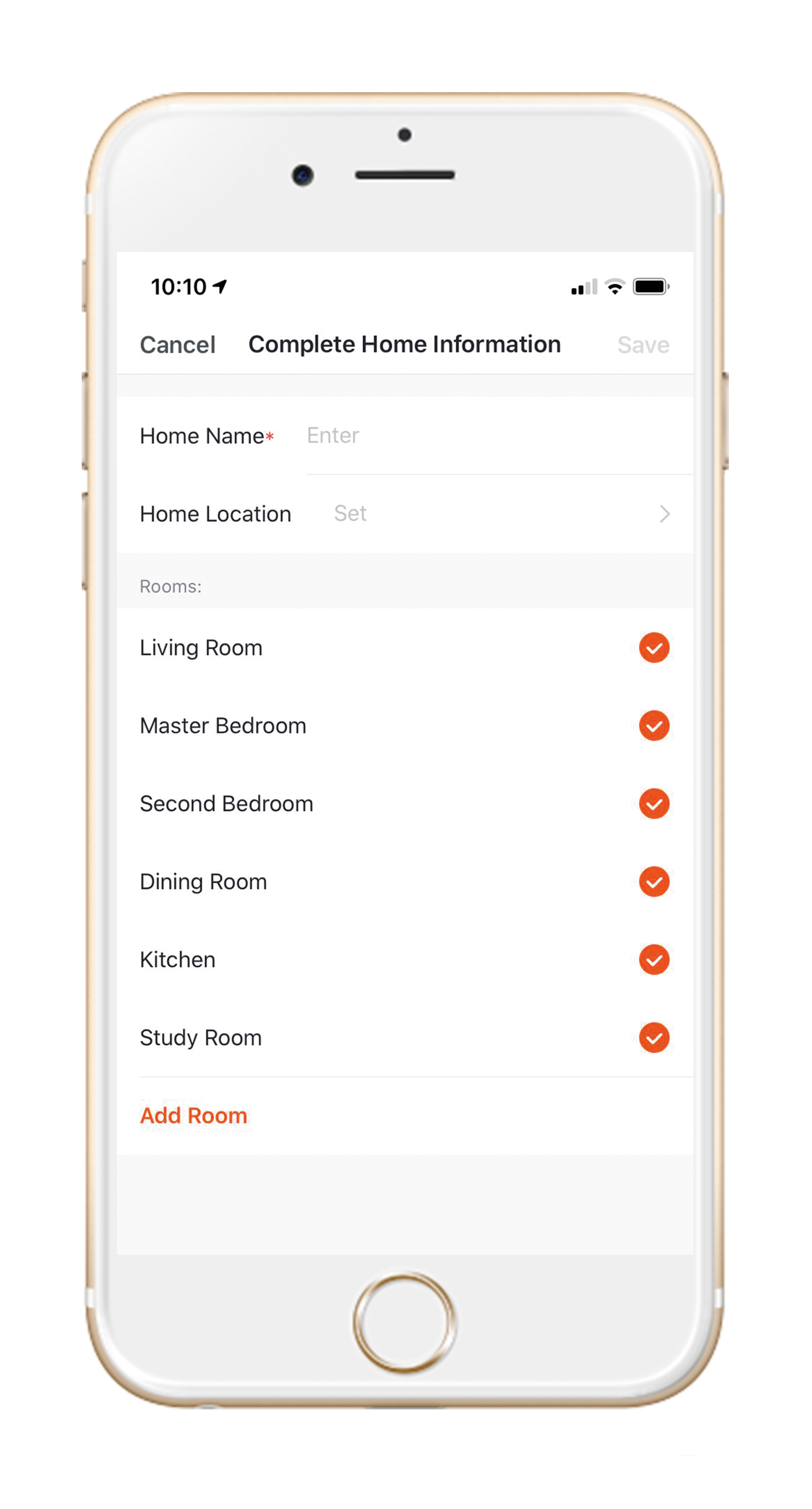 Home and Member Management
You can add multiple homes or locations under one user login and switch between them easily on the app home screen. You can also share devices and whole homes with other users and control what devices and features they have access to.
Note: All users will need a Free Link2Home Pro app account.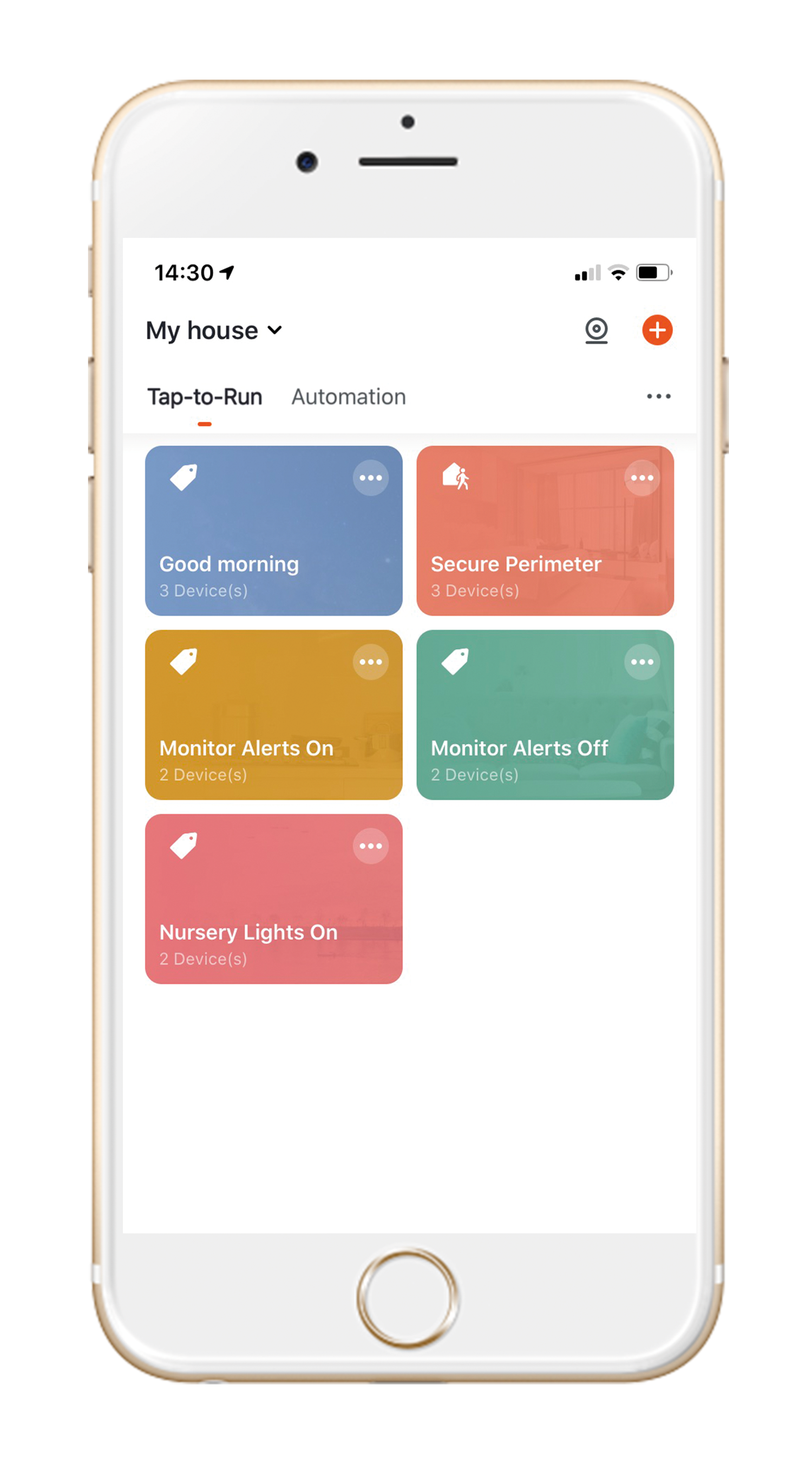 Smart Control – "Tap-to-Run"
Using the "Tap-to-Run" settings from the "Smart" menu, you can create quick one-touch shortcuts to a series of events. These "Tap-to-Run" events are then added as a shortcut in your "Home" screen.
Example:
You could create an event called "Good Morning" - in this event you can turn on your lights, boil your kettle and turn up your thermostat.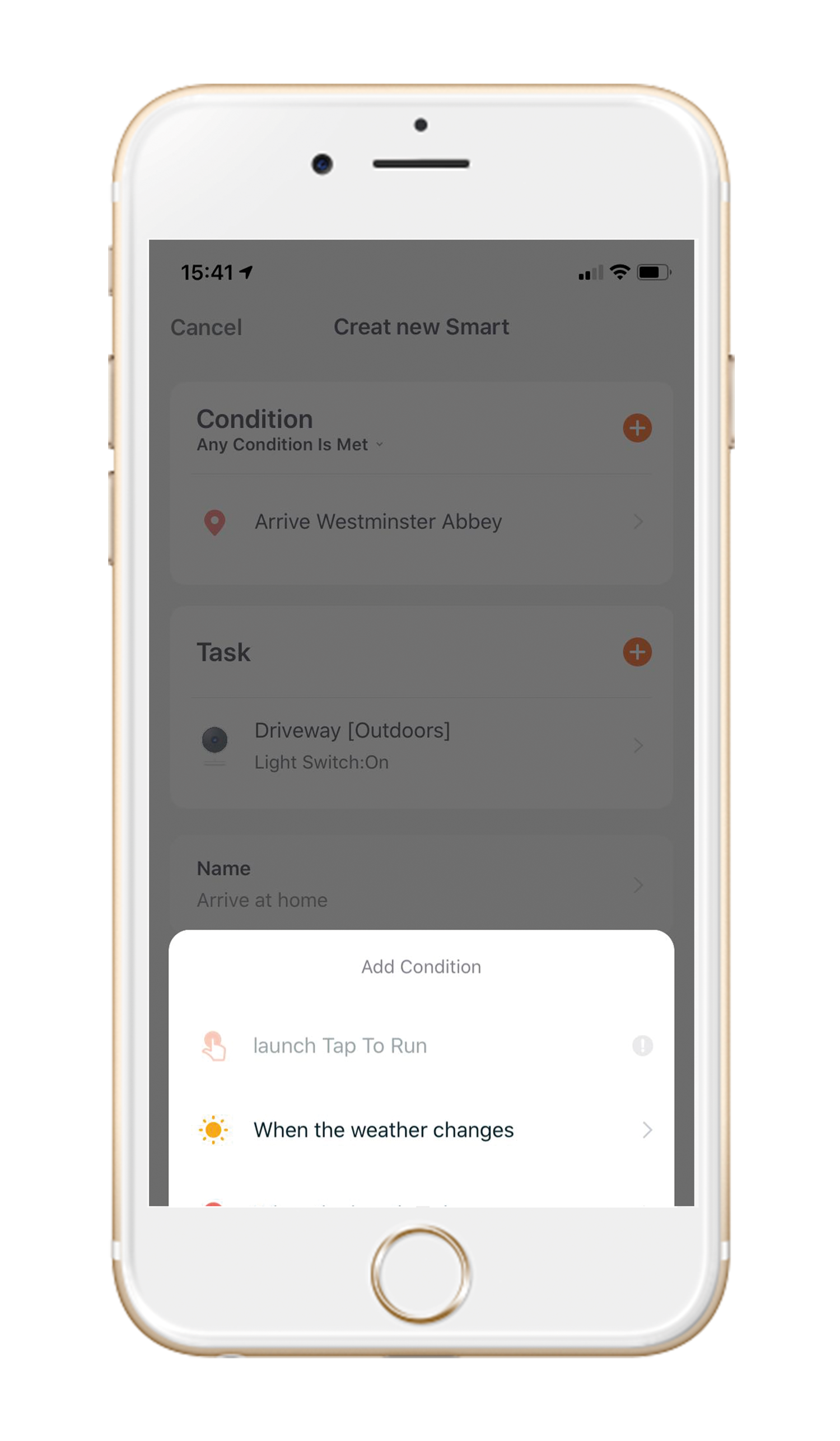 Smart Control – "Automation"
Set up "Automation" tasks for individual devices or a group of devices that are triggered by external events. These events require no manual trigger and are triggered by external factors including:
Inter-device Synchronisation: Activating one product feature when another product feature is activated. Such as turning on a light if camera motion is detected.
External Environment: Split into two categories, Weather and Location.
Under Weather, you can link changes to temperature, humidity, weather, sunrise/sunset and windspeed.
Under Location, you can link changes to arriving or leaving a specific location.
Schedule: Set events to specific times on specific days.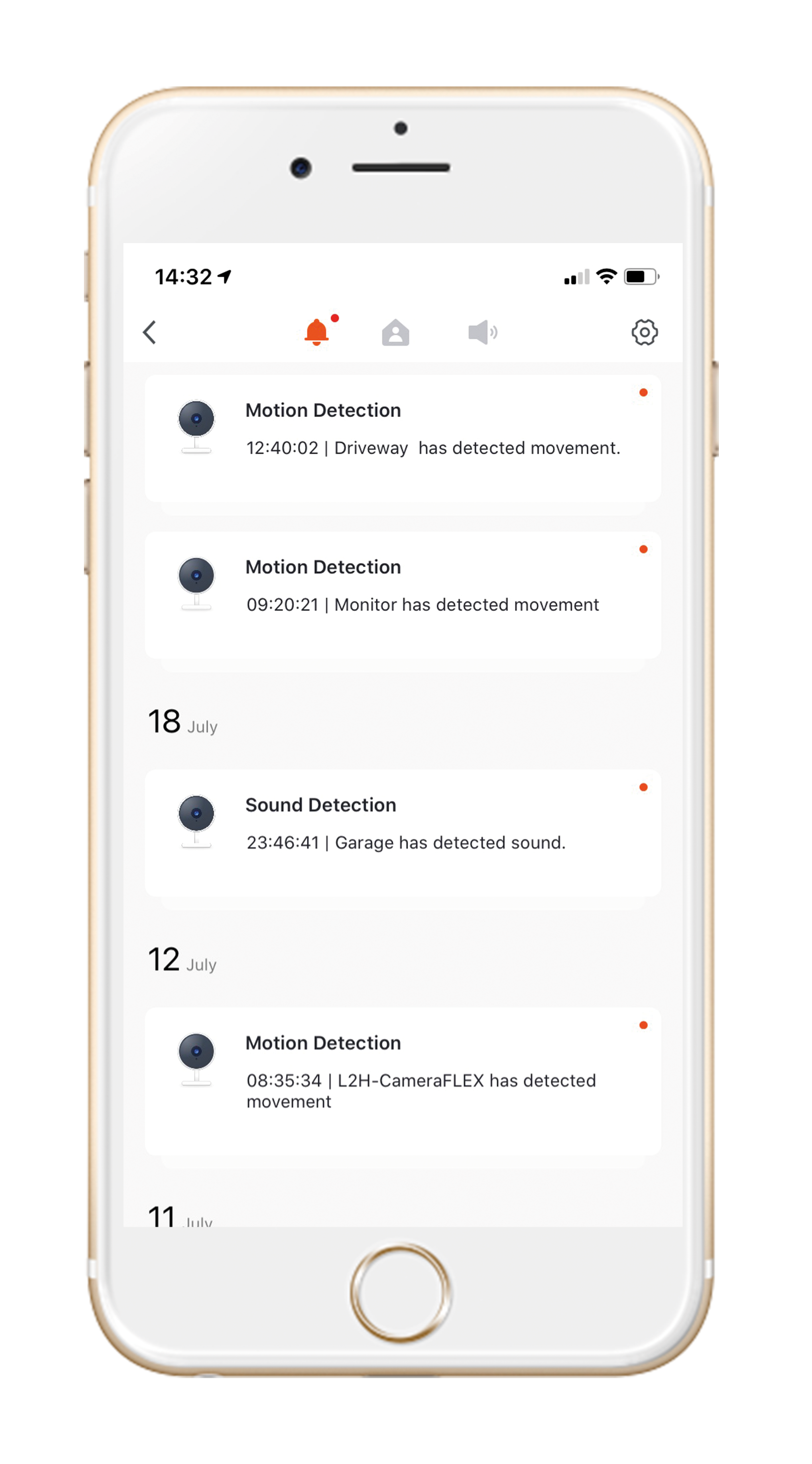 Alarm Settings and Event Recording
All camera devices feature sound and motion detectors and when triggered the app will take a snapshot of the event which is then saved in the app's "Message Centre. You can also manually take snapshots and record video to your local device.
With all camera devices, you can add a Micro SD card, which will then record a 30-second video direct to the memory card when an alert is detected. These events can then be reviewed in the app's "Message Centre".
Additionally, through the app you can subscribe to our cloud service* to record events to the cloud which can then be reviewed in the app.
*requires additional purchase.
Brand and Packaging
Our name "Link2Home" tells you what we do and our packaging solution carries this messaging forward. Easy to understand and display products with bold colours and feature ICONS, all presented in shelf-ready packaging. Inbuilt installation guides through the application allow for easy set up, as well as a 2-way messaging service where you can report bugs, suggest new features and get network diagnostics.

Keep it Simple, Keep it Smart, Make it Link2Home
Categories that feature Link2Home
Audio & Visual Accessories
Door Bells & Chimes
Home Automation
Home Security Cameras
Household Fixings